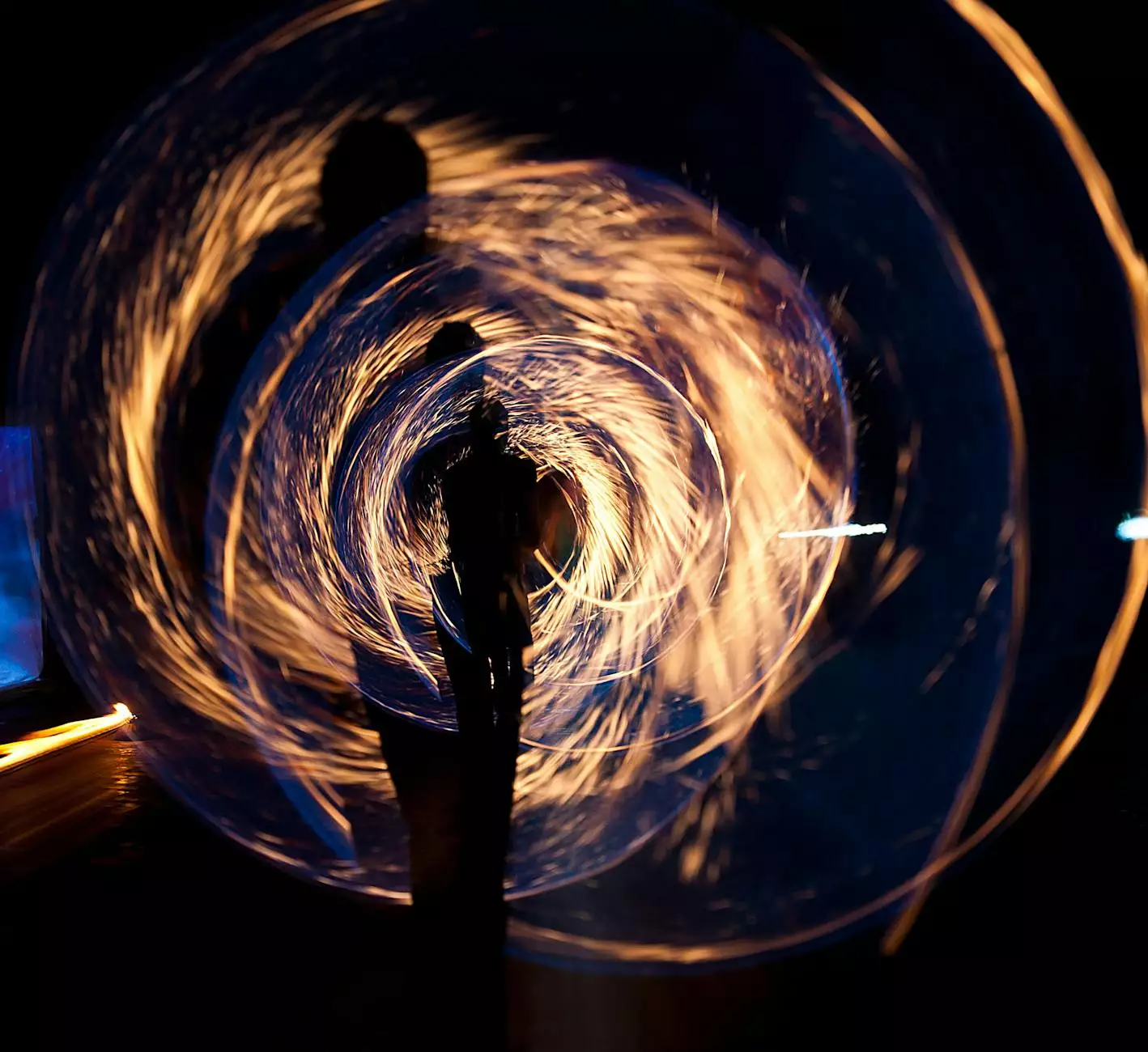 The Power of Direct Mail in the Digital Age
As the world becomes increasingly digital, businesses are often focused on online marketing strategies to reach their target audience. However, there's a marketing movement that is defying the odds and gaining momentum: direct mail. At Innovative Local Seo Solutions, we believe in the power of direct mail in today's digital age.
Why Direct Mail?
Direct mail has a unique ability to capture attention and connect with consumers on a deeper level. In a world saturated with digital ads and online noise, physical mail stands out and creates a memorable experience. It allows businesses to make a personal connection with customers, showcasing their products or services in a tangible and engaging way.
With direct mail, businesses can leverage their creativity to create eye-catching designs, unique packaging, and personalized messages. By appealing to the senses, direct mail engages customers in a way that digital ads simply cannot replicate. It creates a lasting impression and drives brand recognition.
The Benefits of Direct Mail Marketing
Direct mail offers several benefits that make it an effective marketing strategy:
Tangible and Memorable: When customers receive physical mail, they are more likely to remember and engage with the content compared to digital ads that can easily be dismissed or forgotten.
Targeted Reach: Direct mail allows businesses to target specific demographics, making it easier to reach the right audience and maximize the return on investment.
Higher Response Rates: Research has shown that direct mail consistently achieves higher response rates compared to digital channels, making it a cost-effective strategy for generating leads and driving conversions.
Measurable Results: With advanced tracking technologies, businesses can measure the success of their direct mail campaigns, gaining valuable insights into consumer behavior and preferences.
Direct Mail in the Digital Age
Contrary to popular belief, direct mail is not outdated or irrelevant in the digital age. In fact, it has experienced a resurgence as businesses recognize its unique benefits. Here are some reasons why direct mail is on a hot streak:
1. Enhanced Personalization
Direct mail allows for highly personalized marketing campaigns. Through data-driven strategies, businesses can tailor their messages and offers to individual recipients, increasing the likelihood of engagement and conversion. Personalization creates a sense of value and relevance, helping businesses stand out amidst the digital noise.
2. Integration with Digital Marketing
Direct mail is not meant to replace digital marketing efforts; rather, it complements them. By integrating direct mail with digital channels such as email, social media, and personalized landing pages, businesses can create cohesive and multi-channel campaigns. This synergy enhances brand visibility, boosts engagement, and drives customer loyalty.
3. Less Competition, More Attention
In an era dominated by digital marketing, direct mail offers a unique opportunity to cut through the clutter. With fewer businesses utilizing direct mail, recipients are more likely to pay attention to physical mail and give it the time and consideration it deserves. By leveraging this advantage, businesses can seize the attention of their target audience and create a lasting impression.
4. Nostalgia and Authenticity
Direct mail invokes feelings of nostalgia and authenticity, tapping into consumers' emotions. It can evoke a sense of excitement and intrigue, reminiscent of the anticipation associated with receiving mail in the past. By leveraging these emotions, businesses can establish a genuine connection with their target audience, fostering trust and loyalty.
Innovative Local Seo Solutions: Your Direct Mail Partner
At Innovative Local Seo Solutions, we understand the power of direct mail in today's digital age. Our team of experts is well-versed in crafting compelling direct mail campaigns that generate results. As a trusted provider of SEO services in the business and consumer services industry, we have the expertise to help your business thrive in the competitive landscape.
Whether you're looking to raise brand awareness, generate leads, or boost sales, our tailored direct mail strategies can deliver. Our data-driven approach ensures that your direct mail campaigns reach the right audience at the right time, maximizing your ROI and driving business growth.
Don't miss out on the marketing movement that is reshaping the industry. Embrace direct mail with Innovative Local Seo Solutions and unlock its potential to elevate your business. Contact us today to learn more about our comprehensive SEO services and how we can help you leverage the power of direct mail.