Instant Card Issuance is Revolutionizing Financial Institutions' Customer Experience
Mar 30, 2023
About Us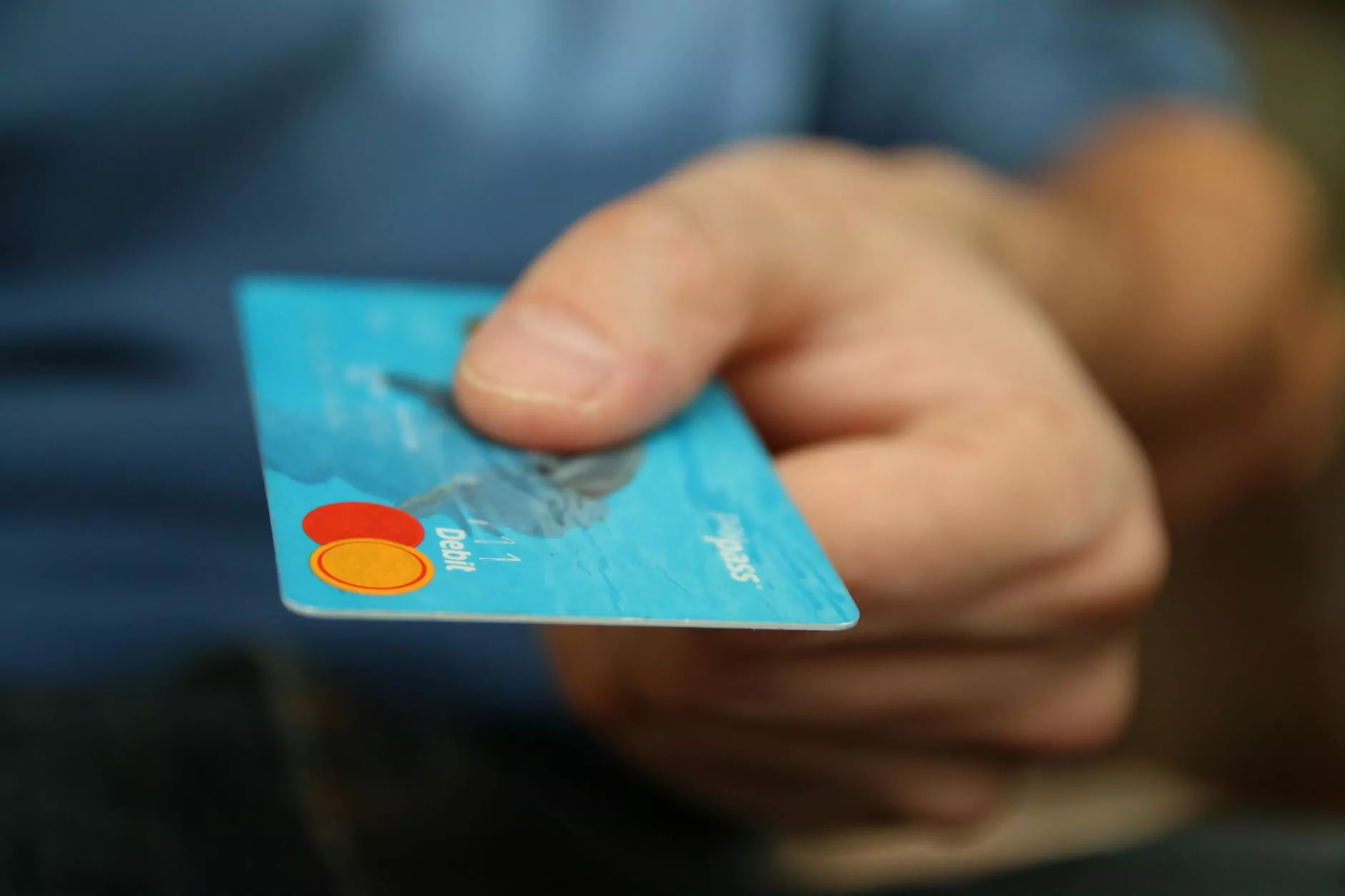 The Evolution of Financial Services
Financial institutions have come a long way in revolutionizing the customer experience. In recent years, technological advancements have played a significant role in altering the way we perceive and interact with financial services. One such innovation that has transformed the industry is Instant Card Issuance.
What is Instant Card Issuance?
Instant Card Issuance refers to the process of enabling financial institutions to issue personalized debit or credit cards immediately to their customers, right at the point of need. This remarkable service allows customers to walk into a branch and walk out with a fully functional and ready-to-use payment card.
The Benefits of Instant Card Issuance
Instant Card Issuance offers a range of benefits for both financial institutions and customers:
Convenience: Customers no longer need to wait for days or weeks to receive their cards in the mail. With Instant Card Issuance, they can start using their cards right away, making purchases, and accessing funds.
Enhanced Security: By issuing cards in person, financial institutions can verify the identity of the customer more effectively, reducing the risk of fraudulent activities.
Improved Customer Satisfaction: Instant Card Issuance eliminates the frustration and inconvenience of waiting for a card to arrive, providing customers with a positive experience and enhancing their overall satisfaction with the financial institution.
Increased Card Usage: When customers receive their cards instantly, they are more likely to activate and use them immediately, leading to increased card usage and engagement.
How Does Instant Card Issuance Work?
The process of Instant Card Issuance involves the following steps:
Application: Customers apply for a debit or credit card at a financial institution, either in person or online.
Verification: The financial institution verifies the customer's identity, ensuring all necessary documentation and requirements are met.
Card Personalization: Once the verification is complete, the financial institution proceeds to personalize the card with the customer's name, account details, and any additional security features.
Card Issuance: The personalized card is printed immediately, using secure printing technologies, and handed to the customer on the spot.
Activation: The customer activates the card through a secure process, usually by calling a dedicated phone number or using an online activation portal.
The Future of Instant Card Issuance
Instant Card Issuance is just the beginning of a new era in financial services. As technology continues to advance, we can expect further enhancements and innovations in the field. Financial institutions are continuously exploring ways to leverage Instant Card Issuance to create more personalized and streamlined experiences for their customers.
Conclusion
Instant Card Issuance is revolutionizing the way financial institutions interact with their customers. By offering immediate access to fully functional payment cards, institutions can enhance customer satisfaction, convenience, and card usage. As the industry evolves, it is crucial for financial institutions to embrace this technology and leverage its benefits to stay relevant and meet customer expectations.
Contact Innovative Local SEO Solutions Today
If you're a financial institution looking to revolutionize your customer experience and leverage Instant Card Issuance to enhance convenience, security, and satisfaction, contact Innovative Local SEO Solutions today. Our team of experts can help you implement cutting-edge solutions that drive results and keep you ahead of the competition.