Make Co-Op Marketing Work for You: Uncover Insights That Lead to Success
Sep 30, 2022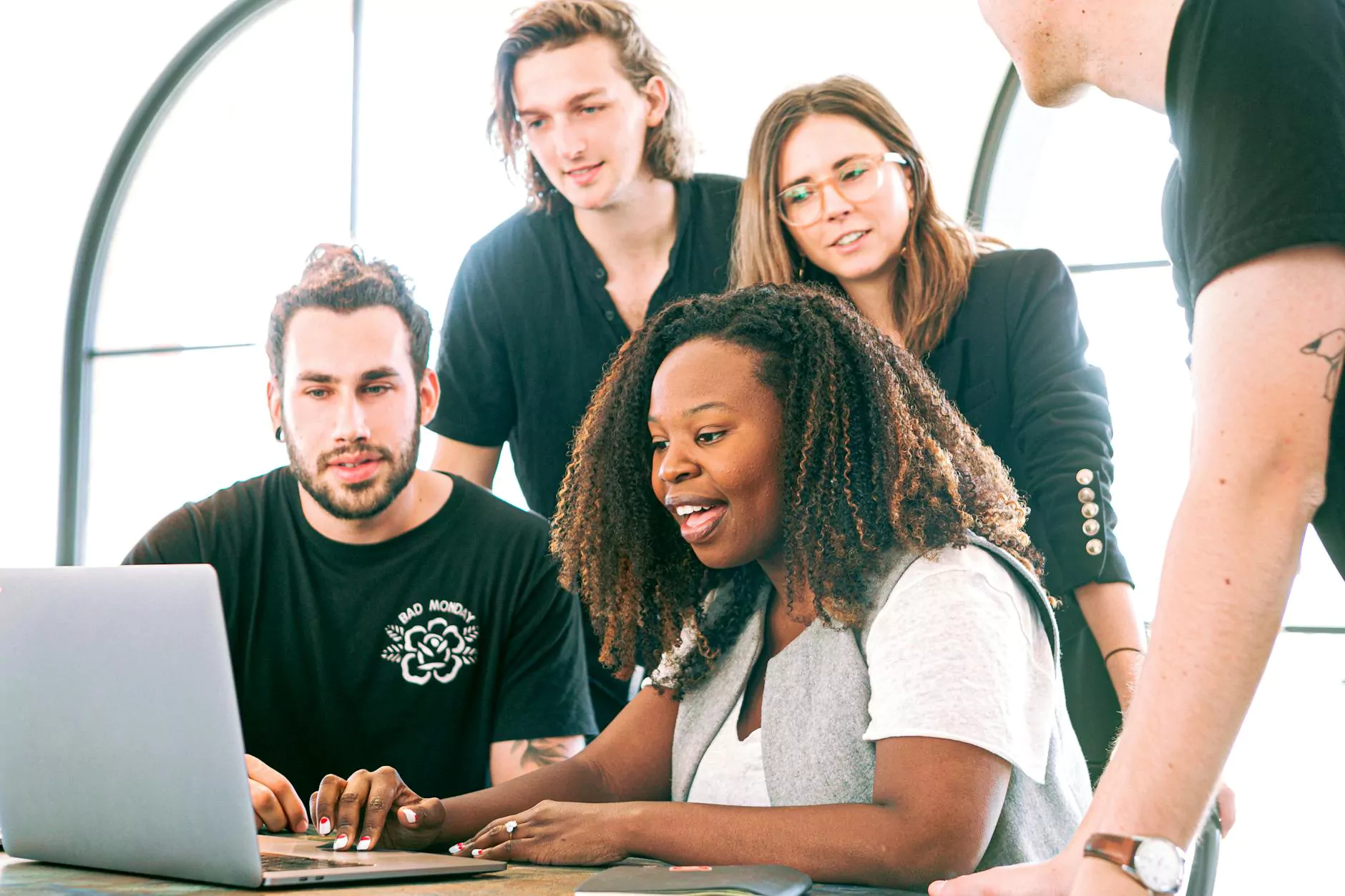 Introduction
Welcome to Innovative Local SEO Solutions, your trusted partner for all your SEO needs. In this insightful blog post, we will discuss the power of co-op marketing and how it can lead to success for your business. Co-op marketing, when executed strategically, can provide valuable insights to help you maximize your marketing opportunities and achieve your business goals.
What is Co-Op Marketing?
Co-op marketing, short for cooperative marketing, refers to a collaborative effort between two or more businesses to share marketing resources and promote their products or services. By pooling marketing funds, businesses can create more impactful campaigns and reach a larger audience. Co-op marketing is particularly popular in industries such as retail, automotive, and consumer goods.
The Benefits of Co-Op Marketing
Co-op marketing offers several benefits that can contribute to your business's success:
Increased Brand Visibility: By partnering with other businesses, your brand can gain exposure to a wider audience that may not have been aware of your products or services. This increased visibility can lead to a boost in brand recognition and customer acquisition.
Cost-Effective Advertising: Co-op marketing allows you to share the costs of marketing campaigns, making it more cost-effective compared to individual efforts. By leveraging shared resources, you can achieve better results without breaking the bank.
Access to Expertise: Collaborating with other businesses in a co-op marketing initiative provides you with access to diverse expertise and knowledge. This can help you uncover new insights, gain fresh perspectives, and enhance your marketing strategies.
Expanded Network: Co-op marketing opens up opportunities to connect with other businesses and industry professionals. Building relationships with like-minded individuals can lead to future partnerships and collaborations, further expanding your network.
How to Make Co-Op Marketing Work for You
Now that you recognize the benefits of co-op marketing, it's important to understand how to make it work for your business. Here are some key steps to ensure a successful co-op marketing campaign:
1. Identify Compatible Businesses
Start by identifying businesses that complement your products or services. Look for businesses with a similar target audience but offer different products or services. This will enable you to create a cohesive marketing campaign that provides value to your shared customer base.
2. Establish Clear Goals and Objectives
Before diving into co-op marketing, it's crucial to establish clear goals and objectives. Determine what you want to achieve through the campaign, whether it's increased brand awareness, lead generation, or sales. Clearly defined goals will help guide your strategy and measure the success of your efforts.
3. Develop a Comprehensive Marketing Plan
Create a well-thought-out marketing plan that outlines the strategies, tactics, and channels you will utilize for your co-op marketing campaign. Consider a mix of online and offline marketing activities to reach your target audience effectively. Be sure to allocate resources, set timelines, and assign responsibilities to the involved businesses.
4. Collaborate and Communicate Effectively
Effective collaboration and communication are key to the success of any co-op marketing campaign. Regularly communicate with your co-op partners to ensure everyone is aligned with the campaign objectives. Share insights, brainstorm ideas, and address any challenges or concerns that may arise.
5. Measure, Analyze, and Optimize
Continuously monitor the performance of your co-op marketing campaign. Use analytics tools to track key metrics such as website traffic, conversions, and customer engagement. Analyze the data to gain insights into what's working and what can be improved. Optimize your strategies based on the insights gained to maximize the impact of your campaign.
Conclusion
Co-op marketing offers a wealth of opportunities to businesses seeking to increase their brand visibility, decrease advertising costs, and tap into new customer segments. By following the steps outlined in this article, you can harness the power of co-op marketing and uncover valuable insights that will lead to success for your business. Partner with Innovative Local SEO Solutions and let our expertise in SEO services guide you on your co-op marketing journey. Contact us today to discuss how we can help you achieve your marketing goals.