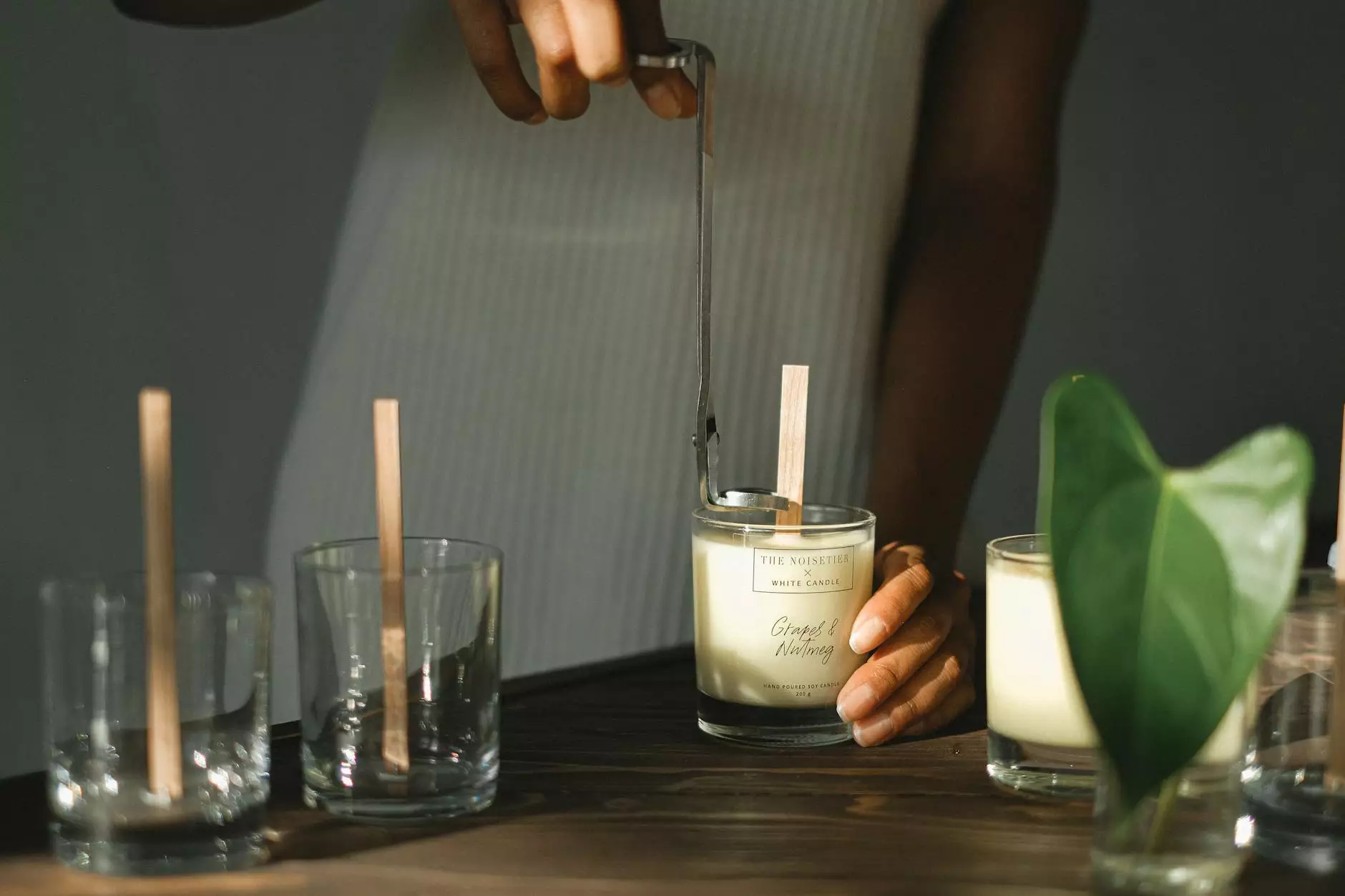 Introduction
Are you looking to make your YouTube videos stand out from the rest? One effective way to grab viewers' attention is by creating a captivating thumbnail. In this guide, Innovative Local SEO Solutions will show you step-by-step how to make your own YouTube thumbnail using Photoshop. With our expert tips and techniques, you can make your videos visually appealing and increase your video's visibility on the platform.
Why are YouTube Thumbnails Important?
YouTube thumbnails play a crucial role in attracting viewers to your videos. They act as a snapshot preview of your content and can significantly impact a viewer's decision to click and watch. A well-designed and compelling thumbnail can entice users, boost your video's click-through rate (CTR), and ultimately, increase your channel's growth.
Step 1: Getting Started
The first thing you'll need is Adobe Photoshop, a powerful image editing software. If you don't already have it, you can download a free trial from Adobe's official website. Once you have Photoshop installed, follow these steps:
Open Photoshop and create a new project with the desired dimensions for your thumbnail. We recommend using the YouTube recommended size of 1280 x 720 pixels.
Choose a visually appealing background or image that represents the essence of your video.
Add text or titles to the thumbnail. Use bold and attention-grabbing fonts to make your title stand out.
Include relevant images or graphics that complement your video's topic.
Experiment with different color schemes that align with your brand or the overall mood of your video.
Save your thumbnail as a high-quality image file, preferably in the PNG format for optimal clarity.
Step 2: Optimizing Your Thumbnail
Once you've created your thumbnail, it's essential to optimize it for maximum visibility and impact. Follow these optimization techniques:
Title
Ensure your thumbnail's title is clear, concise, and accurately represents your video's content. Use relevant keywords that match users' search queries, such as "how to make your own YouTube thumbnail" or "how to make a thumbnail for YouTube."
Contrast
Increase the contrast between your main subject and the background to make your thumbnail visually appealing and easy to understand at a glance.
Text Size
Make sure your text is legible, even at smaller sizes. Avoid using too many words and focus on key phrases that convey the essence of your video.
Branding
Consider incorporating your channel's branding elements, such as a logo or color scheme, to create a consistent look and feel across your videos and thumbnails.
Step 3: Uploading Your Thumbnail
With your optimized thumbnail ready, it's time to upload it to your YouTube video. Follow these steps:
Sign in to your YouTube account and navigate to the YouTube Studio dashboard.
Select the video you want to update with your new thumbnail.
In the "Thumbnail" section, click on "Custom thumbnail." Upload the thumbnail image you created earlier.
Review the preview to ensure it looks visually appealing and properly represents your video's content.
Click "Save" to apply the thumbnail to your video.
Conclusion
Congratulations! You've successfully learned how to make your own YouTube thumbnail using Photoshop. By following the steps and optimization techniques outlined in this guide, you can create visually stunning thumbnails that captivate viewers and encourage them to click on your videos. Remember to experiment, be creative, and stay consistent with your branding. Start implementing these tips today and enhance your YouTube channel's success.
Tags:
how to make your own youtube thumbnail, how to make a thumbnail for youtube, how to make youtube thumbnails with photoshop, make your own youtube, how to make a thumbnail in photoshop, how to make your own video on youtube, how to make your own youtube video, youtube thumbnail size photoshop, how to make a thumbnail, how to customize your youtube video thumbnail, make thumbnail from video, you tube ibo show