What Does Blog Stand For? Meanings, History And Word...
Jun 3, 2019
About Us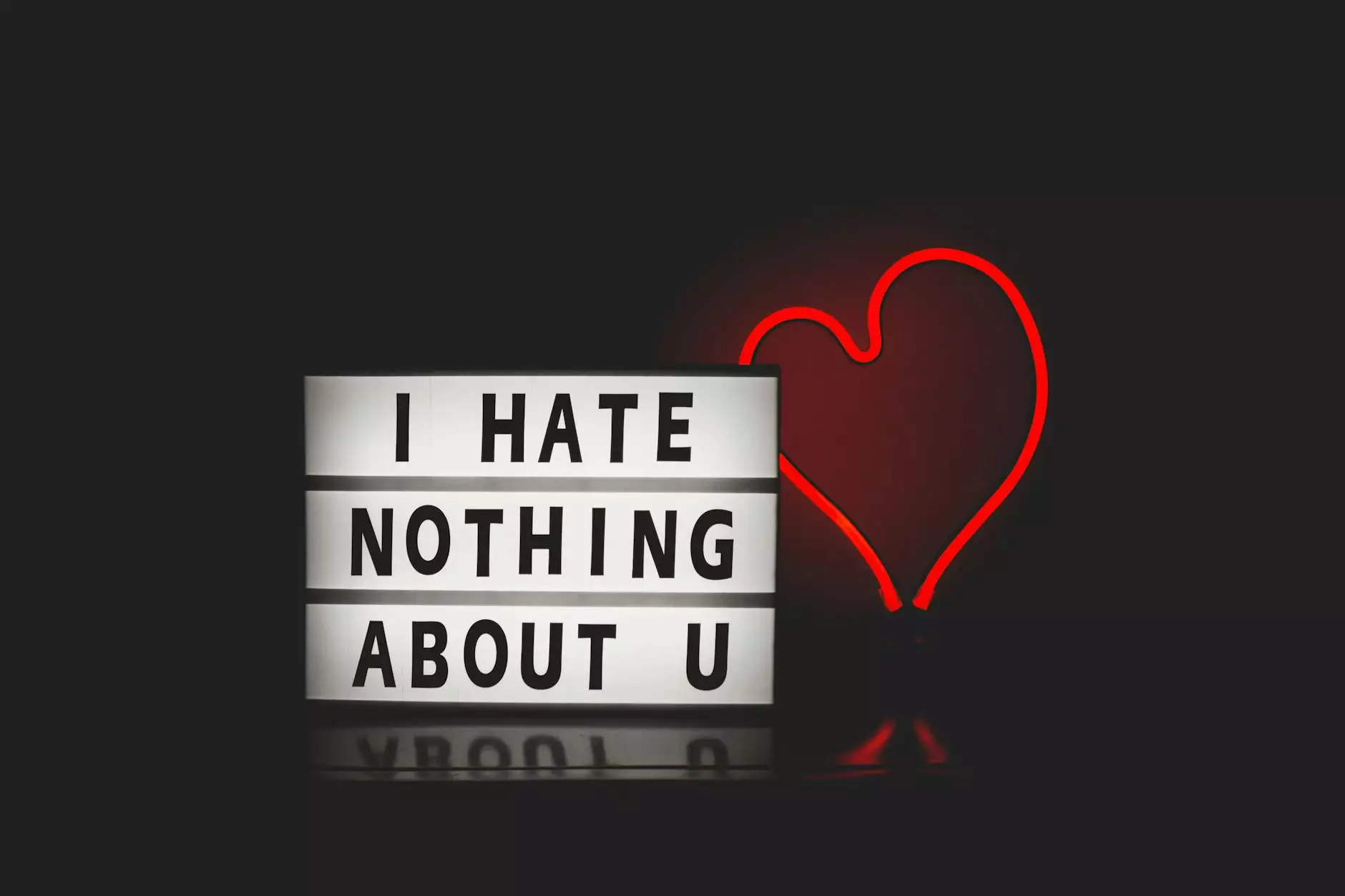 Introduction
Blogs have become an integral part of the online world, offering individuals and businesses the opportunity to express their thoughts, share valuable information, and connect with their audience. But have you ever wondered what the term "blog" actually stands for? In this comprehensive guide, we will explore the different meanings and history behind the word "blog," shedding light on its evolution and significance today.
The Origin of the Term "Blog"
The word "blog" is a contraction of the term "weblog." It was coined by Jorn Barger, a pioneering internet user, in 1997. Barger used the term to describe a website where he would regularly update and share his thoughts on various topics. However, it was Peter Merholz, a blogger himself, who transformed "weblog" into "blog" in 1999. Since then, the term has gained immense popularity and has become a prominent feature of the digital landscape.
The Various Meanings of "Blog"
The term "blog" has multiple meanings depending on the context. Let's explore some of the most common interpretations:
1. Weblog
At its core, a blog is a type of website or an online journal that features regular updates or entries known as posts. These posts are typically displayed in reverse chronological order, with the most recent entry appearing first. It allows individuals and businesses to share their opinions, experiences, and expertise on a specific subject or a wide range of topics.
2. Business Marketing Tool
A blog can also serve as a powerful marketing tool for businesses. By regularly creating valuable and engaging content, businesses can attract and retain the attention of their target audience. Blogging allows companies to showcase their expertise, build credibility, and establish themselves as industry leaders. It also provides an excellent opportunity for businesses to connect with their customers and generate leads.
3. Platform for Personal Expression
For individuals, a blog offers a platform for personal expression and creativity. It allows writers, photographers, artists, and enthusiasts of various fields to share their passions, experiences, and perspectives with a wider audience. Blogs have become a medium for individuals to voice their opinions, tell stories, and connect with like-minded individuals from around the world.
The Evolution of Blogging
Since its inception, blogging has undergone significant transformations, reflecting the ever-changing technological advancements and user demands. Here are some notable milestones in the evolution of blogging:
1. The Rise of Platform-Specific Blogging
In the early days of blogging, individuals would create their blogs from scratch using HTML and CSS. However, as blogging gained popularity, various platforms, such as Blogger and WordPress, emerged, making it easier for individuals to create and manage their blogs. These platforms provided user-friendly interfaces and customizable templates, offering individuals the opportunity to focus on their content creation rather than the technical aspects.
2. Blogging Goes Mainstream
With the introduction of user-friendly blogging platforms and the increasing accessibility of the internet, blogging started to gain mainstream attention. More and more individuals and businesses recognized the potential of blogs as a means of communication and self-expression. Blogging became a prevalent form of content creation, allowing people from diverse backgrounds to share their thoughts and ideas with the world.
3. Monetization and Professional Blogging
As blogging continued to grow, it opened up new avenues for monetization and professional opportunities. Individuals with successful blogs began to generate income through advertising, sponsored content, and affiliate marketing. The rise of professional blogging created a new category of influencers and entrepreneurs who turned their blogs into profitable businesses.
The Impact of Blogs on Business and Consumer Services: SEO Services
In today's digital landscape, blogs play a vital role in enhancing the visibility and success of businesses, particularly in the field of SEO services. Innovative Local Seo Solutions understands the importance of incorporating a well-optimized blog into your overall marketing strategy. Here's how blogs can benefit businesses in the realm of SEO:
1. Increased Organic Traffic
Blogs are an excellent way to attract organic traffic to your website. By consistently creating high-quality, keyword-rich content, you can improve your website's search engine ranking and drive more organic traffic. Innovative Local Seo Solutions can help you identify relevant keywords and optimize your blog posts to rank higher in search engine results pages (SERPs).
2. Establishing Authority
A blog allows businesses to establish their authority and expertise in their respective industries. By providing valuable and insightful content, businesses can build trust with their audience and position themselves as thought leaders. Innovative Local SEO Solutions can assist you in developing a content strategy that highlights your expertise while targeting relevant keywords to enhance your authority in the eyes of search engines.
3. Building Backlinks
Blogs provide an opportunity to earn valuable backlinks from other authoritative websites. By creating valuable and shareable content, other websites and blogs are more likely to link back to your blog posts, improving your website's backlink profile. Innovative Local Seo Solutions can help you develop a robust link-building strategy to increase your website's visibility and authority.
4. Engaging and Retaining Customers
A well-crafted blog can help businesses engage and retain their customers. By consistently delivering valuable and informative content, you can keep your audience coming back for more. Innovative Local Seo Solutions can work with you to develop an engaging content calendar and implement strategies to keep your readers hooked.
Conclusion
Blogs have evolved from simple weblogs to powerful tools for expression, connection, and business growth. Understanding the meanings and history behind the term "blog" can deepen our appreciation for the immense impact it has had on the digital landscape. When it comes to leveraging blogs for SEO success, Innovative Local Seo Solutions offers the expertise and strategies necessary to optimize your blog and achieve better online visibility. Embrace the power of blogging and unlock new possibilities for your business!