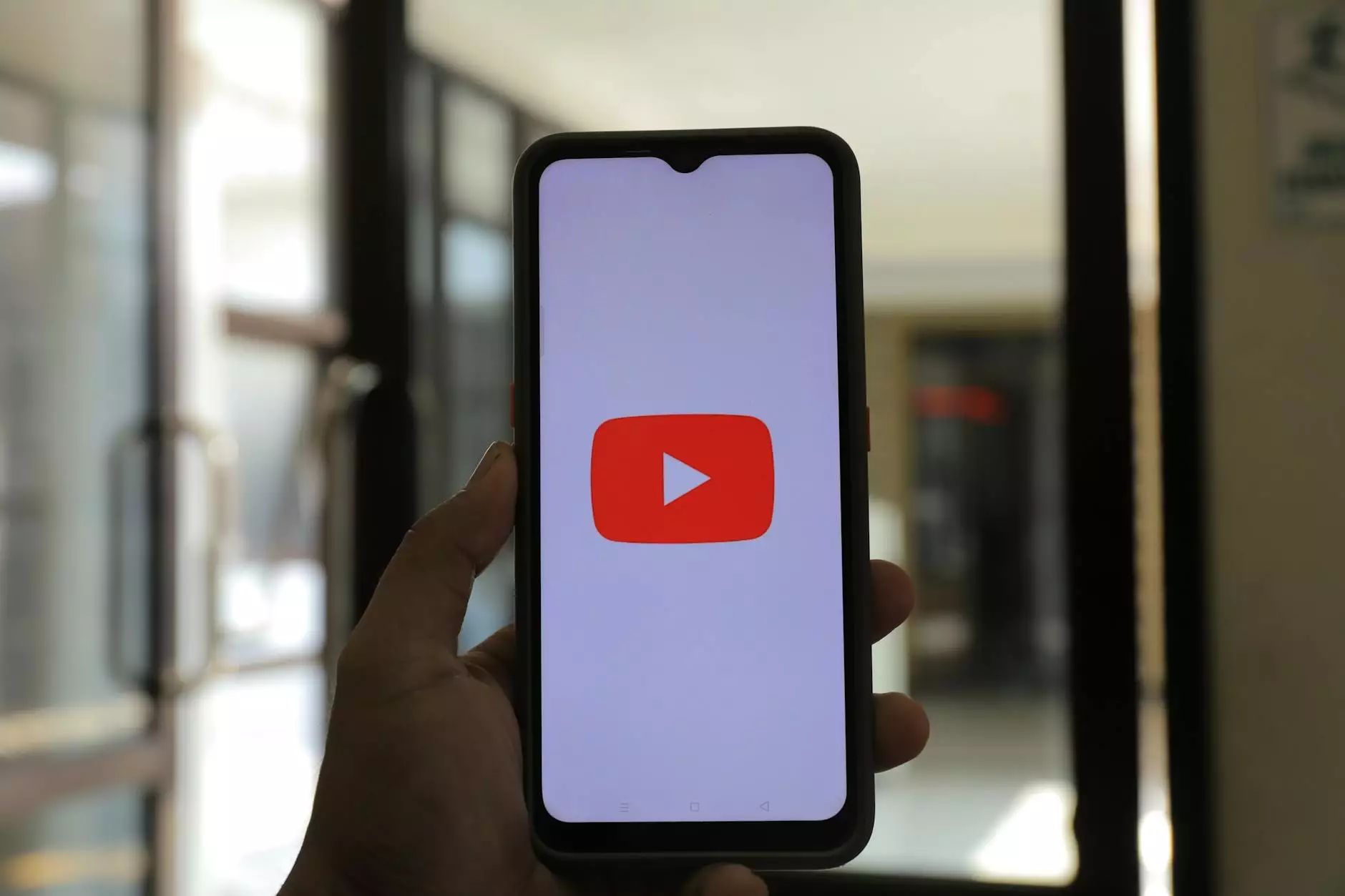 Welcome to the comprehensive guide on how to upload a video to YouTube! If you are a beginner looking to share your videos with the world, you've come to the right place. In this detailed tutorial, we will walk you through the entire process of uploading a video on YouTube, from start to finish.
Why Should You Upload Your Videos on YouTube?
YouTube is the largest video-sharing platform on the internet, with billions of users worldwide. By uploading your videos on YouTube, you have the opportunity to reach a massive audience and grow your online presence. Whether you are a content creator, business owner, or simply want to share your personal videos, YouTube provides an excellent platform for your videos to be discovered.
Aspect Ratio and Recommended Video Formats for YouTube
Before diving into the uploading process, it's essential to understand the recommended aspect ratio and video formats for YouTube. YouTube supports various video formats such as MP4, AVI, MOV, and more. However, for optimal playback and compatibility, we recommend using the MP4 format with the H.264 video codec. This will ensure your videos can be viewed on a wide range of devices.
Additionally, YouTube recommends a 16:9 aspect ratio for videos. While other aspect ratios are supported, they may result in black bars appearing around the video or automatic cropping of your content. To ensure your videos look their best on YouTube, stick to the 16:9 aspect ratio.
Step-by-Step Guide: How to Upload a Video on YouTube
Step 1: Sign In to your YouTube Account
The first step in uploading your video is to sign in to your YouTube account. If you don't have an account yet, head over to YouTube and create one. Signing in will give you access to all the features and functionalities necessary for video uploading and management.
Step 2: Access the YouTube Studio
Once you're signed in, click on your profile picture at the top right corner of the YouTube homepage, and then select "YouTube Studio" from the dropdown menu. YouTube Studio is your video dashboard, where you can manage all aspects of your videos, including uploading, editing, and analytics.
Step 3: Click on the "Create" Button
Within YouTube Studio, locate and click on the "Create" button. This will initiate the video upload process.
Step 4: Select the Video File to Upload
A file explorer window will open, allowing you to browse and select the video file you wish to upload. Choose the video file from your computer's storage and click "Open" to proceed.
Step 5: Add Basic Information and Settings
After selecting the video file, you will be prompted to provide basic information and settings for your video. This includes entering a title, description, tags, and selecting a thumbnail image. Make sure to optimize these elements to improve discoverability and engagement.
Step 6: Choose Privacy and Publishing Options
YouTube provides various privacy and publishing options for your videos. You can decide whether your video should be public, private, or unlisted. Public videos are visible to anyone, while private videos require specific invitations to view. Unlisted videos can be seen by anyone who has the video link. Choose the desired option based on your preferences and requirements.
Step 7: Set Visibility and Distribution Settings
Within the visibility and distribution settings, you can choose whether your video should be made available on YouTube search, related videos, and social media platforms. Adjust these settings according to your marketing strategy and goals.
Step 8: Add Video Elements and Enhancements
YouTube offers several video elements and enhancements to enhance the viewing experience. You can add cards, end screens, subtitles, and more to engage with your audience effectively. Explore these features and utilize them to make your content more interactive and informative.
Step 9: Review and Publish
Before finalizing the upload, take a moment to review all the information, settings, and video elements. Make any necessary changes, ensuring everything is accurate and aligned with your objectives. Once you're satisfied, click on the "Publish" button to make your video live on YouTube.
How to Upload a Picture on YouTube
In addition to uploading videos, you can also upload pictures on YouTube to customize your channel or add visuals to your video content. The process of uploading pictures on YouTube is straightforward:
Access your YouTube Studio
Click on "Customization" in the left sidebar
Choose "Branding" and select "Add" under the "Watermark" section
Browse your computer for the picture you want to upload
Adjust the opacity and position of the picture
Save your changes and the picture will be added to your YouTube channel
Innovative Local Seo Solutions - Your Partner in SEO Success
At Innovative Local Seo Solutions, we understand the importance of effective SEO strategies for businesses in the Business and Consumer Services industry. Our team of expert professionals specializes in providing top-notch SEO services to help businesses achieve higher search rankings, increased organic traffic, and improved online visibility.
With our extensive knowledge and experience, we employ proven techniques, including keyword research, on-page optimization, link building, and content marketing, to ensure your website outranks the competition. We work closely with our clients to develop customized SEO strategies that align with their business objectives and target audience.
Whether you are a local business aiming to attract more customers or a national company seeking broader reach, Innovative Local Seo Solutions is here to guide you every step of the way. Don't let your competitors dominate the search engine results – partner with us and unleash the true potential of your online presence!