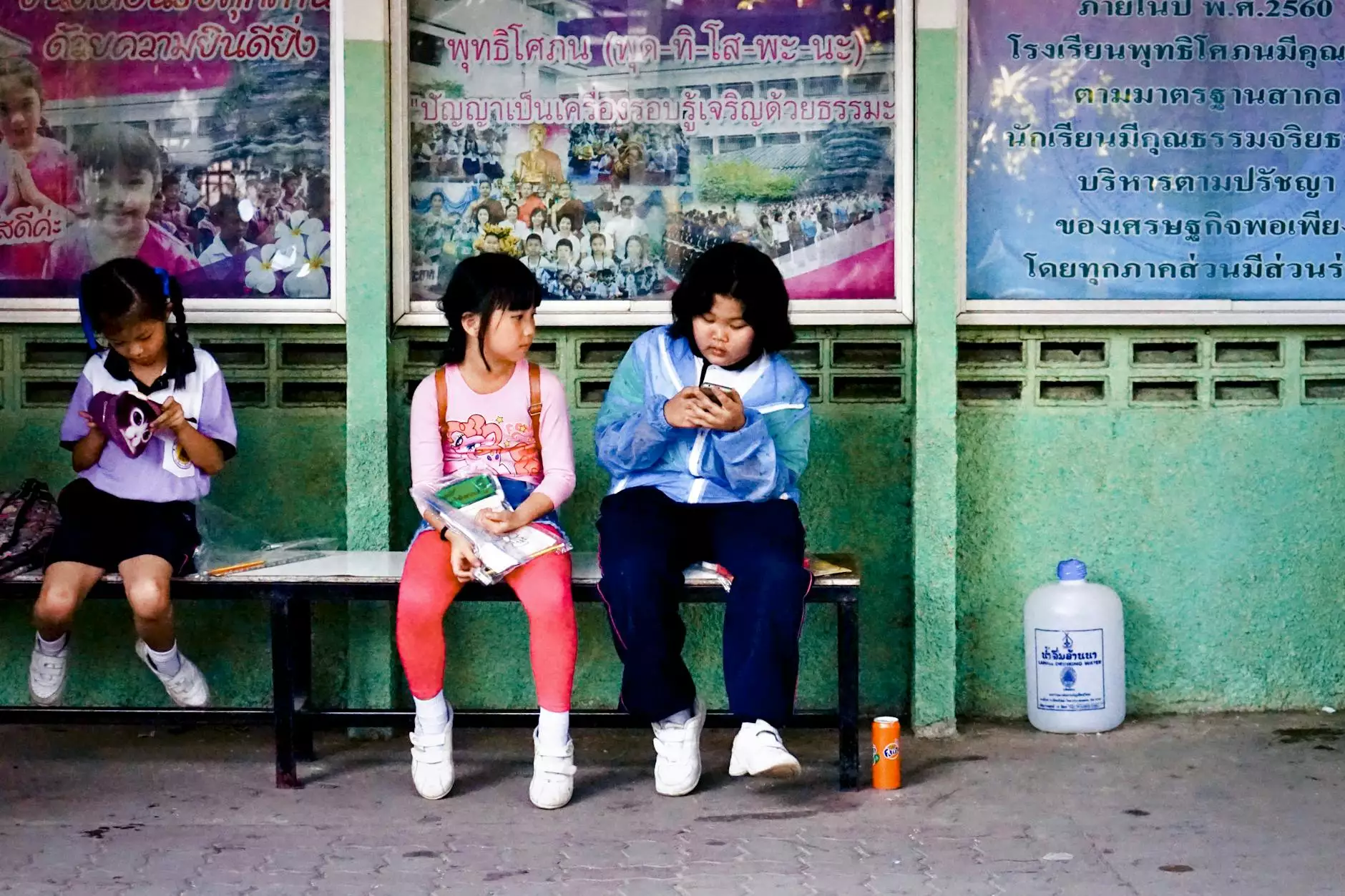 Home
Services
About Us
Contact Us
Introduction
Welcome to Innovative Local SEO Solutions, your go-to source for top-notch SEO services in the business and consumer services industry. In this article, we will delve into the exciting new feature of YouTube Cards, specifically designed to enhance interactivity on mobile phones. As an innovative SEO agency, we understand the importance of staying up-to-date with the latest advancements in online marketing. Let's explore how YouTube Cards can revolutionize your online presence and how our expert team can assist you in leveraging this feature to maximize your website's visibility and engagement.
What are YouTube Cards?
YouTube Cards are interactive elements that allow content creators to add clickable and engaging elements within their videos. These cards appear as small, unobtrusive boxes that viewers can click on to access related content, links, polls, or even make purchases directly from the video. With the rise of mobile usage, YouTube Cards have become a powerful tool to keep viewers engaged and convert them into active participants.
Benefits of YouTube Cards for Mobile Phones
Mobile phones have fundamentally changed how we consume media and engage with brands online. YouTube Cards acknowledge this shift by providing a seamless, mobile-friendly interactive experience. Here are some key benefits:
Enhanced Engagement: YouTube Cards enable viewers to take immediate action without leaving the video, resulting in higher engagement rates and prolonged interaction.
Increased Website Traffic: By strategically placing cards that link to relevant landing pages, you can drive targeted traffic to your website, boosting your online visibility and potential conversions.
Improved Sales and Conversions: YouTube Cards can be used to promote products or services, provide additional information, and guide viewers towards making a purchase, increasing your chances of generating revenue.
Interactive Content: YouTube Cards allow you to incorporate interactive elements like quizzes, polls, and donation prompts, turning passive viewers into active participants and fostering a sense of community.
Seamless User Experience: With YouTube Cards, viewers can effortlessly explore related videos, playlists, or subscribe to your channel, all while maintaining a seamless watching experience.
How to Utilize YouTube Cards Effectively
To make the most of YouTube Cards, it's crucial to implement them strategically. Here are some key tips:
Define Goals: Determine your objectives and desired outcomes. Whether it's driving traffic, boosting subscriptions, or increasing sales, having a clear goal will help you tailor your YouTube Cards accordingly.
Create Compelling Card Content: Craft concise and engaging text for your cards, ensuring they provide valuable information and encourage viewers to take action.
Design Eye-Catching Thumbnails: Visual appeal is crucial in attracting viewers' attention. Create captivating images or thumbnails that compel them to click on your cards.
Strategically Position Cards: Place your cards at optimal moments within the video timeline, ensuring they complement the content and provide relevant information or next steps to enhance viewer experience.
Monitor and Analyze Performance: Regularly track the performance of your cards, examining click-through rates, engagement metrics, and conversion rates. This will help you refine your strategy and make data-driven decisions.
Collaborate with Experts: Partner with a reputable SEO agency like Innovative Local SEO Solutions to receive professional guidance and assistance in optimizing your YouTube Card implementation for maximum impact.
Enhance Your Online Presence with Innovative Local SEO Solutions
At Innovative Local SEO Solutions, we specialize in providing superior SEO services tailored to meet the unique needs of businesses in the business and consumer services industry. Our team of experienced professionals understands the intricacies of online marketing and stays at the forefront of industry trends and advancements.
With our expertise, we can help you leverage the power of YouTube Cards to boost your website's visibility, engage your target audience, and drive valuable traffic, all while maximizing conversions and ultimately growing your business.
Contact Innovative Local SEO Solutions today to get started on revolutionizing your online presence with the incredible interactive capabilities of YouTube Cards. We are here to help you achieve online success!
© 2021 Innovative Local SEO Solutions. All rights reserved.